while they aren't selling as quickly as i'd like, orders continue to trickle in for
"recycle your record collection" shirts
: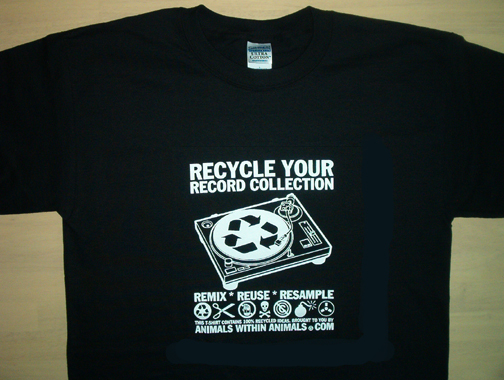 i'm now running out of inventory of black shirts.
i only have one large black shirt left!
beyond that, i only have two black XL shirts left, and no more than five of any other size available in black. (purple shirts remain relatively unpopular, though i don't have a lot of mediums.)
so if you've always wanted a black "recycle your record collection" shirt but never bought one, or your old one is worn out and needs to be replaced,
order now before it's too late!
once they sell out, they will never be reprinted, and you'll have to convince someone to sell you theirs.
p.s. more t-shirt–related news coming soon.
¶